08/04/2021
Campo Yaquicho achieved its first export of 24 tons of 8 mm chickpeas to Venezuela.
It was supported by the Ministry of Industry, Trade and Mining's ProCórdoba Agency.
They prepared for internationalization by participating in the Export Development Program for the milling sector.
Campo Yaquicho is an establishment that has been dedicated to the production of soybeans, corn and wheat for the domestic market for over 25 years. In 2020, the company decided to expand its borders and thus was born O Market, a division focused on the production and sale of different types of pulses.
Campo Yaquicho Director Lucia Scarafia explained, "I am second generation in the company and we agreed to diversify the business for several reasons, mainly because we see pulses as a food with a lot of potential in the world. They have a high nutritional content and a low cost, which is in line with the replacement of animal proteins and the focus on responsible consumption. We also seek to free ourselves from the ups and downs of the domestic market and we were driven by the rush of adrenaline we got from knowing that our country can produce excellent quality food to be sold abroad."
The Córdoba-based company has production facilities in the provinces of Córdoba and Catamarca, and also undertakes the sale of the products. It has a storage center in the city of Deán Funes. The location is strategic since it allows the firm to carry loads on the Belgrano Railroad directly to the port. When O Market grows, the project is to extend the storage center to include classification, bagging onsite customs at the plant.
In 2020, Campo Yaquicho entered the Export Development Program for the milling sector run by ProCórdoba Agency. It recently achieved its first export, which consisted of 24 tons of 8mm chickpeas that were shipped to Venezuela.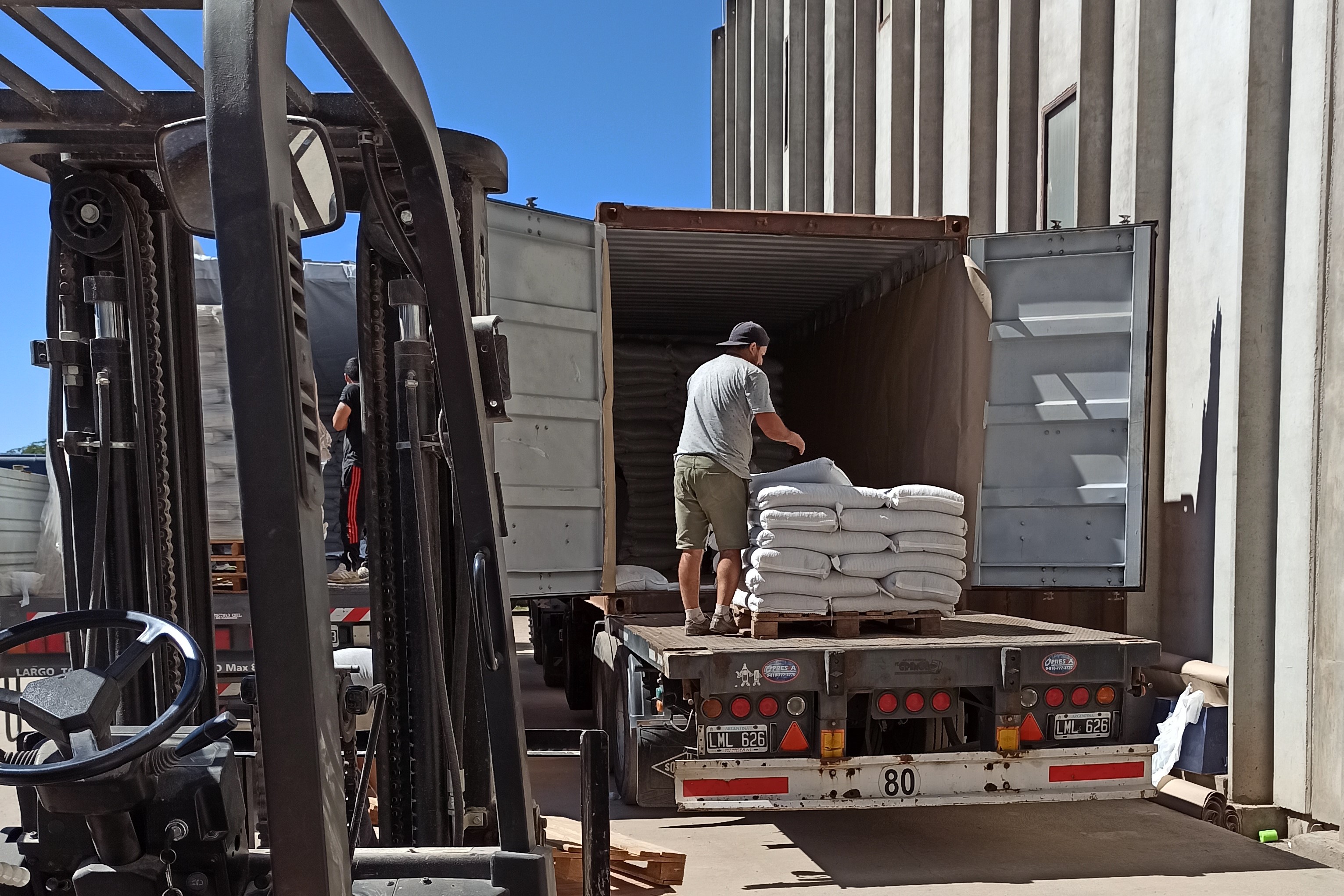 Regarding the work done, the firm's Director said, "When we started in the middle of the pandemic, exporting seemed such an unattainable goal. After the first virtual meeting with ProCórdoba, we were invited to apply for the Export Development Program. We then registered on the Córdoba Exporters Directory, received training and participated in business rounds. These were extremely useful for us because they brought us face to face with potential clients for the first time."
Lucía Scarafia also pointed out that they progressively understood more and more what they needed to know about their product to market it, such as methodologies, volumes, quality certifications. "We also got to know a large number of actors that come into play. I was put into contact with the customs broker and a consultant, who is the person that helps us with commercial and operational aspects. It would have been impossible to carry out this whole process without support."
At present, Campo Yaquicho has nearly 495 acres of mung bean, black bean and red dark bean crops which they are looking to start exporting in May, hoping to repeat the steps they followed with the chickpea: harvesting, classifying, quality analysis and identifying potential markets. "This first experience and the road traveled gives us more confidence to face new projects, knowing a little more about what the processes involved in export are about," concluded Scarafia.
ProCórdoba Agency's Business Intelligence Service is a tool designed to help SMEs from different sectors in Córdoba to position their products in strategic markets by preparing an Export Development Program (EDP) tailored to the needs of each company.