15/02/2021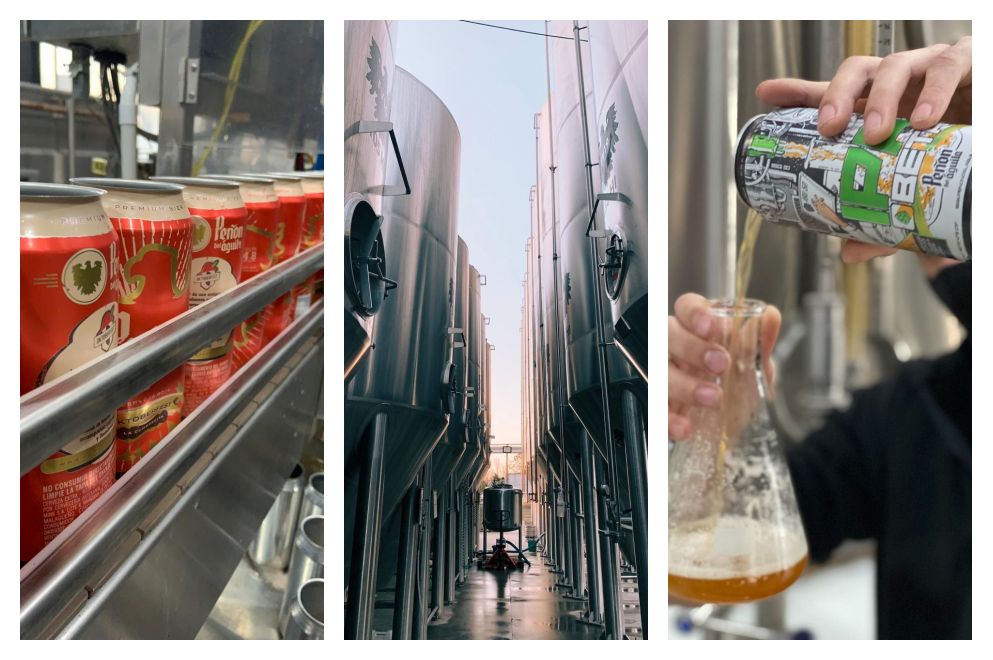 Peñón del Águila completed its first formal export to Chile.
In the short term, it seeks to reach neighboring countries and the USA.
Since 2018 it has been working to achieve this goal with the support of the ProCórdoba Agency.
The family-owned company Peñón del Águila started brewing craft beer in 2013. Having had a promising start, in 2016 they set up a model plant located in Malagueño that allowed them to significantly increase their production volume. Commercial Director Federico Roggio said, "The stakes were high. We went from making 5,000 liters per month to 60,000. The following year we reached 250,000 liters and then we surpassed 300,000 liters per month, which is where we are today."
Currently their products are present in 23 provinces. In addition, the company has 15 franchises around the country, and is looking to open five more this year. Although the pandemic severely affected its main customers -bars, pubs and restaurants- the company was able to continue growing as consumption moved to supermarkets and liquor stores. "We used to sell more barrels than cans and today it is the other way around. We increased the volume of cans and reduced that of barrels, and ended up growing. Today we are in almost all the supermarket chains," said the company's commercial director.
On the other hand, at the beginning of lockdown, they took the opportunity to add new products. Thus was born Peñón Destilería, which produces two brands of gin and cans of ready-to-drink gin & tonic. Just a few months later, these new products already represent 40 percent of the company's turnover. Roggio remarked, "There is a great demand for craft and healthy products that do not contain preservatives, additives or clarifying agents, unlike industrial products. In addition, this new line gives us more capacity and a larger-scale product that offers more possibilities for export and to reach key importers."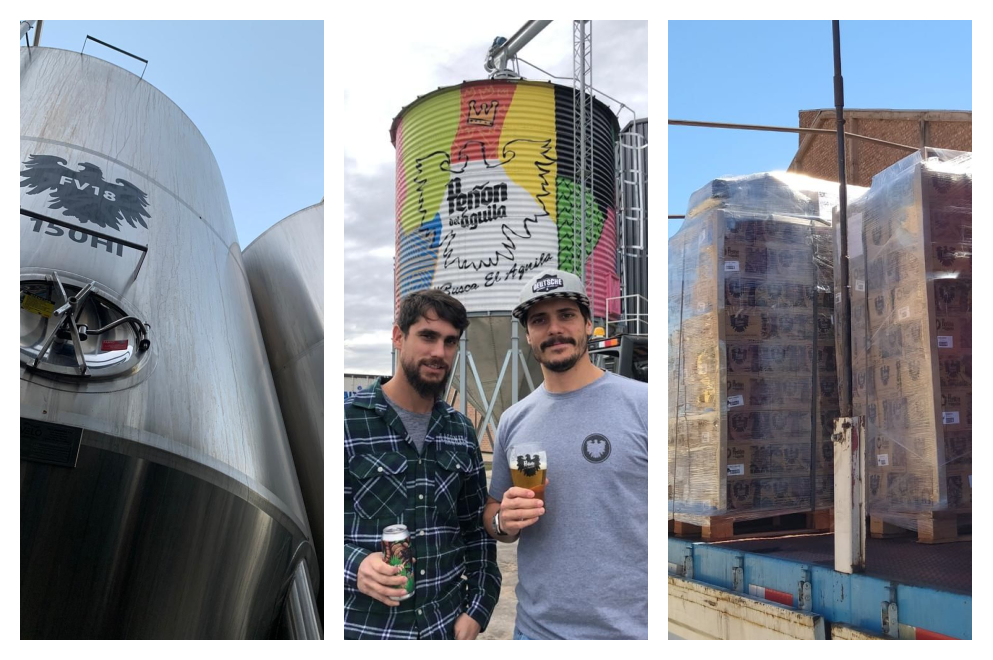 A Commitment to Internationalization
In 2018, the company participated in the In-Company Assistance Program run by the Ministry of Industry, Trade and Mining's ProCórdoba Agency, which allowed them to benefit from the support of two foreign trade consultants for six months. During this time, the Chilean market was identified as having great potential and a trade mission to this destination was arranged. ProCórdoba provided financial assistance for the trip and, together with the Argentine Embassy in Chile, an agenda of meetings with importers and distributors was set up.
It was during this trade mission that they met the client with whom they were recently able to make their first sale after a process of negotiation, quotation, brand and product registration and compliance with other requirements. They shipped ten styles of canned craft beer to the neighboring country.
"We knew nothing about exporting. Although we had already had some sporadic experience with Paraguay and the United States, this export to Chile is the first one where we have been following all the right steps. From business rounds to the evaluation of the importer, visits to points of sale, warehousing... And because of it we have formed a strong bond with the client which is promising," explained Roggio with respect to the work done. He added, "When a company does not export, exporting is not among its priorities. So, if you do not have someone to help you and push you to move forward, it is increasingly difficult to engage in foreign trade and you keep postponing it. ProCórdoba provided us with day-to-day assistance and really opened our minds because each country is very different. Especially in Argentina, it is difficult to export products that are not commodities."
The company is currently focused on placing its products in neighboring countries and is in the process of opening markets in Brazil, Bolivia, Peru and Uruguay with importers already confirmed.
Another important target market in the short term is the US, where they are working on an ambitious plan that will allow them to grow their brand in this country and set up a company in Florida. "We are undertaking the project, but partnering with other leading craft beer brands in Latin America, to make a strong start by doing something that will have an impact, since the US is a large and highly competitive market," concluded Peñón del Águila's commercial director.
Minister of Industry, Trade and Mining Eduardo Accastello congratulated the Córdoba brewery and highlighted the work done by ProCórdoba Agency during the pandemic to support SMEs and companies: "One of the objectives the Ministry set when I took office was the internationalization of Córdoba's production. That is why we congratulate the owners, managers and workers of Peñón del Águila for their arrival in international markets. Our Ministry worked hard last year to strengthen local production, genuine employment and achieve more exports, adapting to the new global context and the new market demands."
"Peñón del Águila is another example of how companies have reinvented themselves to face the economic reality and continue growing. Just as the Governor tells us: Córdoba does not stop," said the Minister.
Lastly, Accastello talked about the prospects for 2021: "We will have to work together with the private sector because it will be a year of productive investments and great management challenges that we'll have to face with the greatest intelligence and the utmost professionalism."