16/12/2019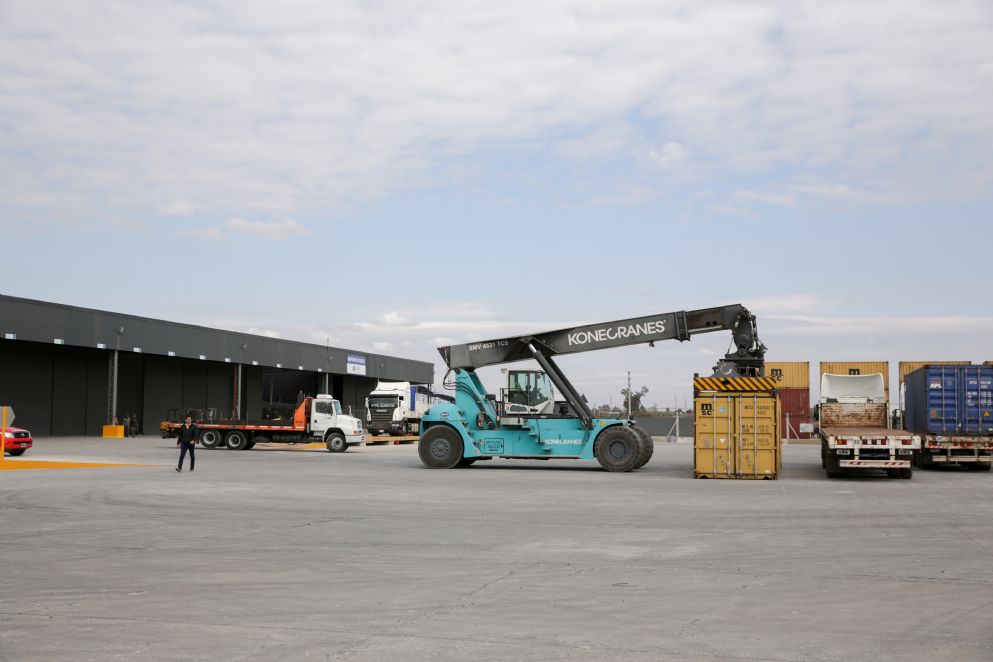 ProCórdoba Agency launches its calendar of events for next year. The activities have been designed to aid Cordobese small- and medium-sized enterprises in their internationalization processes, and to help them start, cement or strengthen their export potential.
The more than 110 activities that have been planned for this year include international fairs and exhibitions, sectoral and multi-sectoral trade missions, inward missions and business rounds, visits to foreign events, and training sessions.
General Manager Roberto Rossotto referred to the events calendar and said, "Our goal is to be at the side of each company providing support for their internationalization projects. We are focusing on understanding the interests of each company so that our services are consistent with their needs. We will also continue the Business Intelligence Program and expand it to new productive and strategic sectors. We have strengthened the Fund for Export and Internationalization of Cordobese Companies to provide more comprehensive assistance. Applications will be open throughout the entire year so that companies can submit their projects at different times in 2020, as needs come up. We will also boost in-company services and keep up the impact measuring system to assess the results of the activities we conduct."
ProCórdoba Agency works to enable and boost foreign trade in order to consolidate the internationalization of Cordobese small- and medium-sized enterprises and widen their economic opportunities. The Agency prioritizes the diversification and added value of exports. Activities are divided among the different teams of the institution, so that different professionals can focus on their areas of expertise and carry out effective work.
Luis Gilli, from the Trade Promotion Department, said,
"The plan for 2020 is to organize a total 110 national and international events comprising Trade Missions by sectors, Multi-sector Trade Missions, Inward Missions, Business Rounds and Visits to Fairs. Our Cordobese companies will travel to all Latin America, although there are some caveats related to the political situation in certain countries. The Brazilian market is always strategic for specific sectors in Córdoba. In addition, we will strengthen our efforts to consolidate trade with Asian markets; in particular, for the food sector and some added-value products. Eastern Europe, Russia, Australia and certain African markets are key destinations for our agricultural machinery. The service subsectors linked to technologies with great export potential, such as gaming, tech for agricultural applications, audiovisual and medical technologies, will remain strong in terms of export," concluded the Trade Promotion Manager.
ProCórdoba works with over 20 exporting productive sectors, and half of them are core areas of work in the Business Intelligence Program for market development, a service that the Technical & Commercial Information Department has offered in the last few years as an innovative and support strategy.
For her part, Cooperation and International Relations Manager Viviana Arias, added, "We will work to strengthen the public procurement assistance and training services offered to companies, particularly those oriented towards international organizations and Latin American states through specialized missions and workshops. We will also work on the humanitarian assistance sector to consolidate the province's position before international organizations working in the field."
Looking Back
ProCórdoba Agency ended 2019 on a high note, having implemented and improved innovative tools the steady increase of Córdoba's exports. We have provided support to over 2000 companies, participated in 75 events abroad, helped 15 companies conduct export operations for the first time, assisted 76 companies through our Fund for Export and Internationalization of Cordobese Companies, welcomed 150 foreign operators in companies based in the province, among the many other actions in the past twelve months.
For more information about the activities planned for 2020 and to see the calendar, go to www.procordoba.org