Program of Specific Promotional Actions
It aims at strengthening and widening Commercial Promotion Tools through the following lines of action:
1. International Linkage Agreements for Commercial Promotion
By reaffirming the importance to continue working on the promotion of the exportable offer of the Province of Córdoba, support and collaboration agreements are established with Business Chambers located in strategic markets through which the following services are offered:
Counselling:

the possibility to make technical enquiries about relevant markets.
Business Opportunities:

having access to business opportunities in countries where there are agreements in force.
Dissemination:

providing the business chambers of relevant markets with information and counselling about the Platform "Exportadores de Córdoba" (Córdoba Exporters) in order to facilitate the international positioning of the exportable offer of the province.
Current Agreements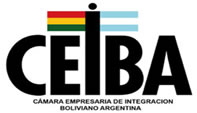 In April 2015, the collaboration agreement was signed with the Entrepreneurial Chamber of Argentine and Bolivian Integration.
2. Management of Individual Agenda for Companies
It aims at supporting the internationalization of occasional exporting SMEs and potential exporting SMEs (that have not exported yet) in Latin American markets.
For further information about the conditions and requirements of the service, fill out the following contact form.