ProCórdoba Agency Participated in the Biannual TPOs Meeting in Dubai
20/11/2014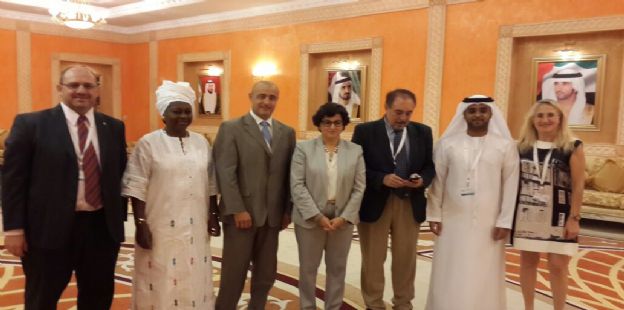 ProCórdoba Agency, under the Ministerio de Industria, Comercio, Minería y Desarrollo Científico Tecnológico (Ministry of Industry, Commerce, Mines and Scientific-Technological Development) of the Province of Córdoba, was invited to participate in TPO Network World "From Trade Promotion to the Internationalization- The Role of the Trade Promotion Organizations in the evolution of the Global Economy."
The meeting was held in Dubai, United Arab Emirates, from 3rd to 5th November, and was organized by the International Trade Center of Geneva (ITC), technical agency of the World Trade Organization (WTO), and Dubai Export, partner of ProCórdoba Agency in the International Network for Regional Trade Promotion Organizations (RTPO). On behalf of the Agency, the General Manager, Roberto Rossotto attended the meeting.
ProCórdoba Agency was invited by the headquarters in Geneva and, likewise, the RTPO was included in the Program of the event for a presentation that was in charge of the President of ERAI Rhone Alpes, the leading institution of that network. It is important to say that this opportunity of being invited as provincial/regional organizations is the result of a process of positioning and agreement in the ITC of Geneva by ProCórdoba as a member of the visibility group and the contacts kept with the partner Dubai Export.
In the meeting, 150 representatives of organizations for promotion and development of worldwide foreign trade participated in order to think about how to maximize the value given by the companies and the social and economic development of their countries.
Have access to more information about RTPO by clicking here
View all news