Pennsylvania, Manitoba and Dubai want to be part of the RTPO
22/03/2010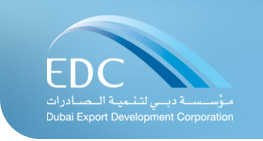 The office of International Business Development in Pennsylvania (Center of Trade Development, TDC), United States, is responsible for both export promotion as well as the attraction of international investment to the mentioned State. It contacted the Secretariat of the International Network of Trade Promotion Organizations (RTPO), in Cataluña, Spain, to express its desire to be a member of this international network.

This organization is part of the Department of Economic and Community Development of the State of Pennsylvania. It has a specialized team of 24 professionals and a network of 34 representatives of trade and investment in the world. Furthermore, it is the only organization specialized in international trade and investment in the region.
Also, the Agency for Exports Development (EDC) from the Department of Economic Development of Dubai, United Arabian Emirates, did the same with the same motivation: to participate as a full member in the network of trade promotion agencies.
EDC boosts Dubai´s exporters to expand into international markets by providing necessary services to do so. They also support entrepreneurs in the formation of partnerships to enhance and diversify the economy of Dubai. Relations between ProCórdoba and EDC have been strengthened through the two missions that were there recently: an institutional and commercial in December 2009, and another commercial with a visit to the Gulfood trade fair in February 2010.
In addition, the Manitoba Commercial Agency (ANIM) Canada, through close contact with the Ministry of Economic Development of Quebec, has applied for incorporation into the RTPO. This agency supports and develops Manitoba economy by promoting trade with franco-speaking markets in Canada and the world.
One objective of ANIM is attracting foreign investment to Manitoba and facilitating trade between their enterprises and French-speaking economic centers in the world, notably France, Belgium, Tunisia and the province of Quebec -with which it ANIM already holds strong ties. Besides, ANIM also encourages French-speaking companies' immigration to Manitoba. It also helps regional businesses to develop markets in francophone jurisdictions in the world with the support of economic development organizations in the province.
The three applications are being analyzed by the Network´s Secretariat. The acceptance of these organisms will be defined at the next meeting and annual RTPO Assembly to be held in South Africa in the coming months.

View all news