Meeting with the Trade Representative of Flanders, Belgium
13/11/2014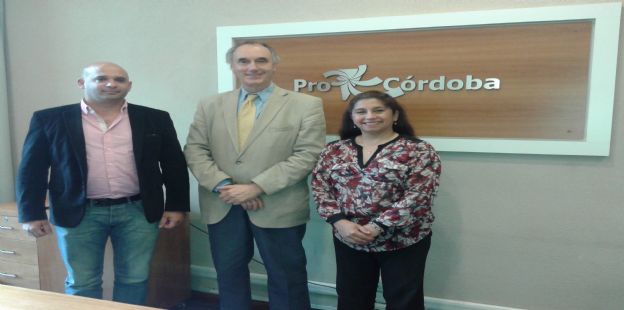 ProCórdoba Agency, under the Ministerio de Industria, Comercio, Minería y Desarrollo Científico Tecnológico (Ministry of Industry, Commerce, Mines and Scientific-Technological Development), reports that last Monday 3rd of November Jan De Moor, Economic and Commercial Counselor of Belgian Embassy Argentina.
It is important to say that Mr. De Moor represents Flanders Region (Belgium) and its export promotion agency, Flanders Investment & Trade (FIT), partner of ProCórdoba in the "Regional Trade Promotion Organization" (RTPO) International Network.
During the meeting, the characteristics of the main regional productive strengths and points of possible exchange were revised.
View all news